Our Ambassador
Meet Katarina Rodriguez, Save the Children Philippines Ambassador
Katarina Sonja Rodriguez is Save the Children Philippines Ambassador.
A Filipino-American MTV VJ, athlete, model, and beauty pageant titleholder, Katarina was crowned Miss World Philippines 2018 and Miss Intercontinental Philippines 2017.
An active peace advocate, Katarina possesses a strong commitment to the plight of children in need of protection from violence, abuse and exploitation. She has long demonstrated a genuine commitment to communicating strong and clear messages about the importance of nutrition, education, and the protection of children.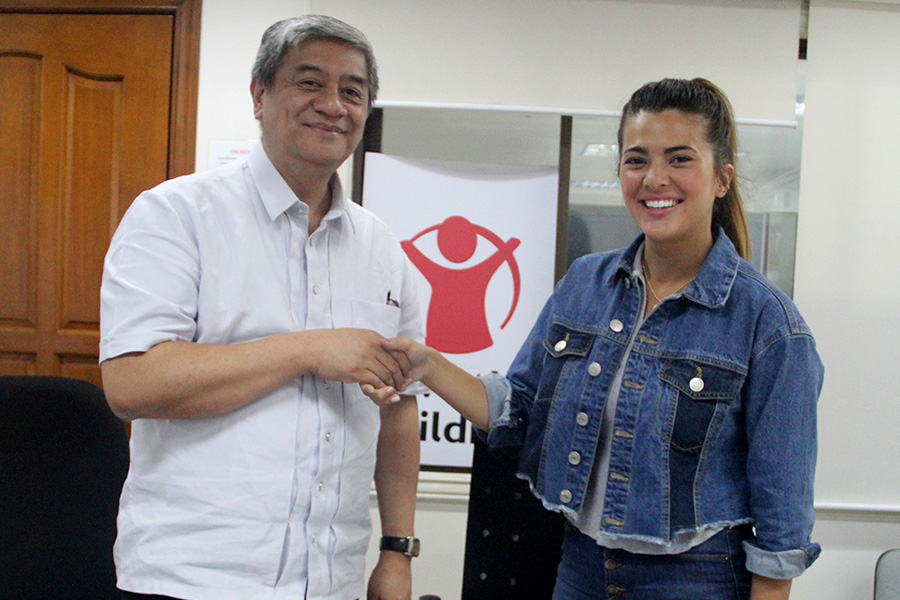 With Save the Children Philippines CEO Alberto T. Muyot
Katarina's voice and commitment to the cause will help Save the Children send a powerful message that will reach the hearts and minds of people throughout the world. As Save the Children Philippines Ambassador, she is a compelling and eloquent advocate in focusing on this area and related issues.
Katarina has a history of working with Save the Children Philippines, having supported the organization since 2016, when she first began fundraising and advocating for us. She became a member of the Red Whistle and its #SaveSexy campaign, which promotes HIV/AIDS awareness.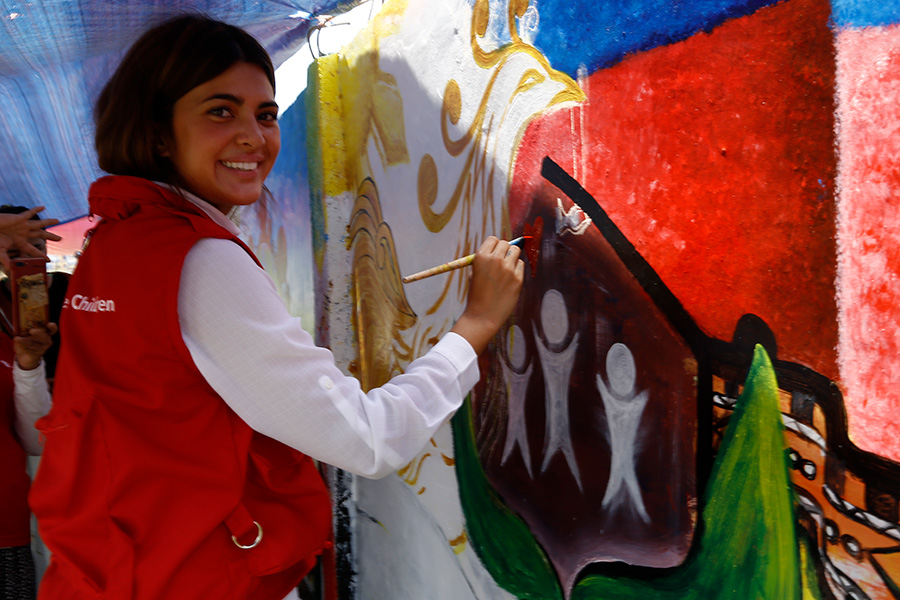 Painting a mural in Marawi City, Lanao del Sur
In 2017, Katarina took part in the Lahat Dapat Christmas campaign by selling her pre-loved clothing to raise funds which she donated to the campaign. She repeated her involvement in the Christmas Campaign in 2018, making an appearance at the event launch and showcasing SCP's work to combat child hunger and malnutrition.
In 2019, Katarina has travelled to Marawi City, Lanao del Sur, to meet Maranao children from Save the Children's Marawi Response Office and participate in an art activity and read-along with them to promote children's rights and peace-building.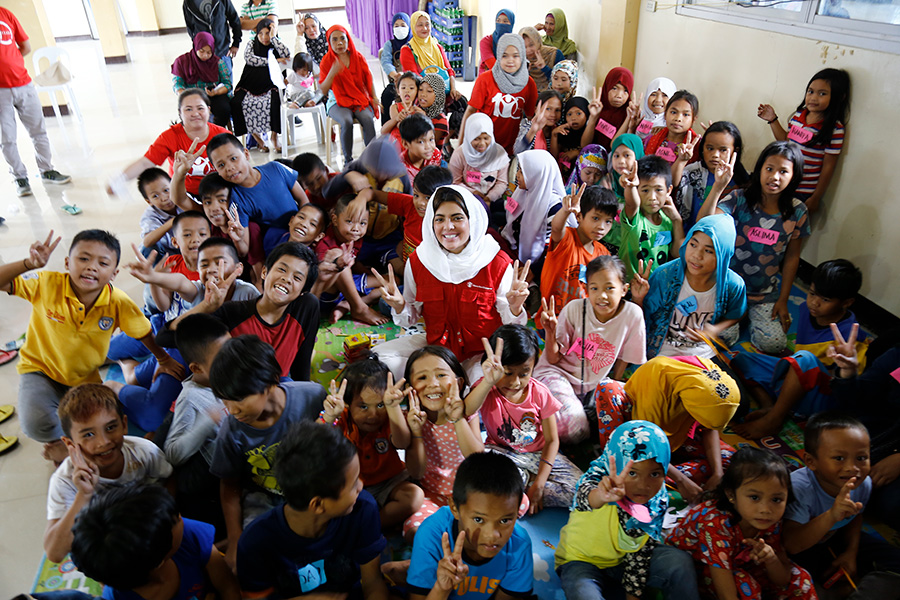 With participants of the art activity and read-along in Marawi City